On July 30th, I posted "Using Veritaseum's UltraCoin To Take Direct, Specific Positions On The Argentine Default For As Little As $5!"
One month later we find Argentina's reserves are diminishing from their second default in 20 years, putting material pressure on the peso just as we anticipated: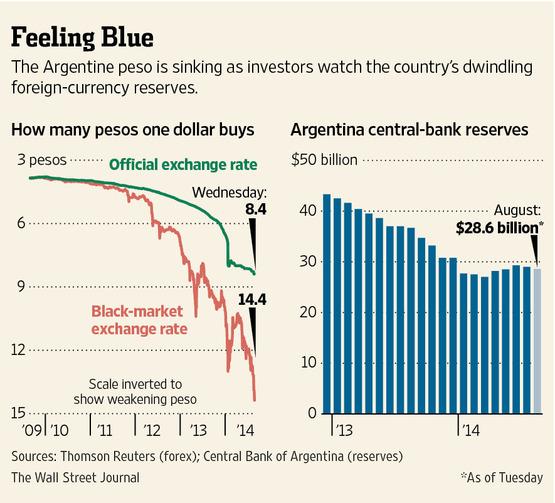 For a trade as small as $5 or as large as $1 million, it would have paid off. This is the NEW power of bitcoin, and bitcoin smart contracts. It appears as if many don't understand the significance of this Veritaseum invention, but now everybody who has a computer or smart phone essentially has the same power at hand that Goldman Sachs or JP Morgan does when it comes to financial trades and deals.
This CNBC/Max Keiser video clip is now so appropo!
Now, all you need is the know how, which my team and I have provided in abundance over the years...
Go to the 4:00 mark...
Click here to download the UltraCoin client.